What is Employer Branding and How Can it Benefit Your Small Business?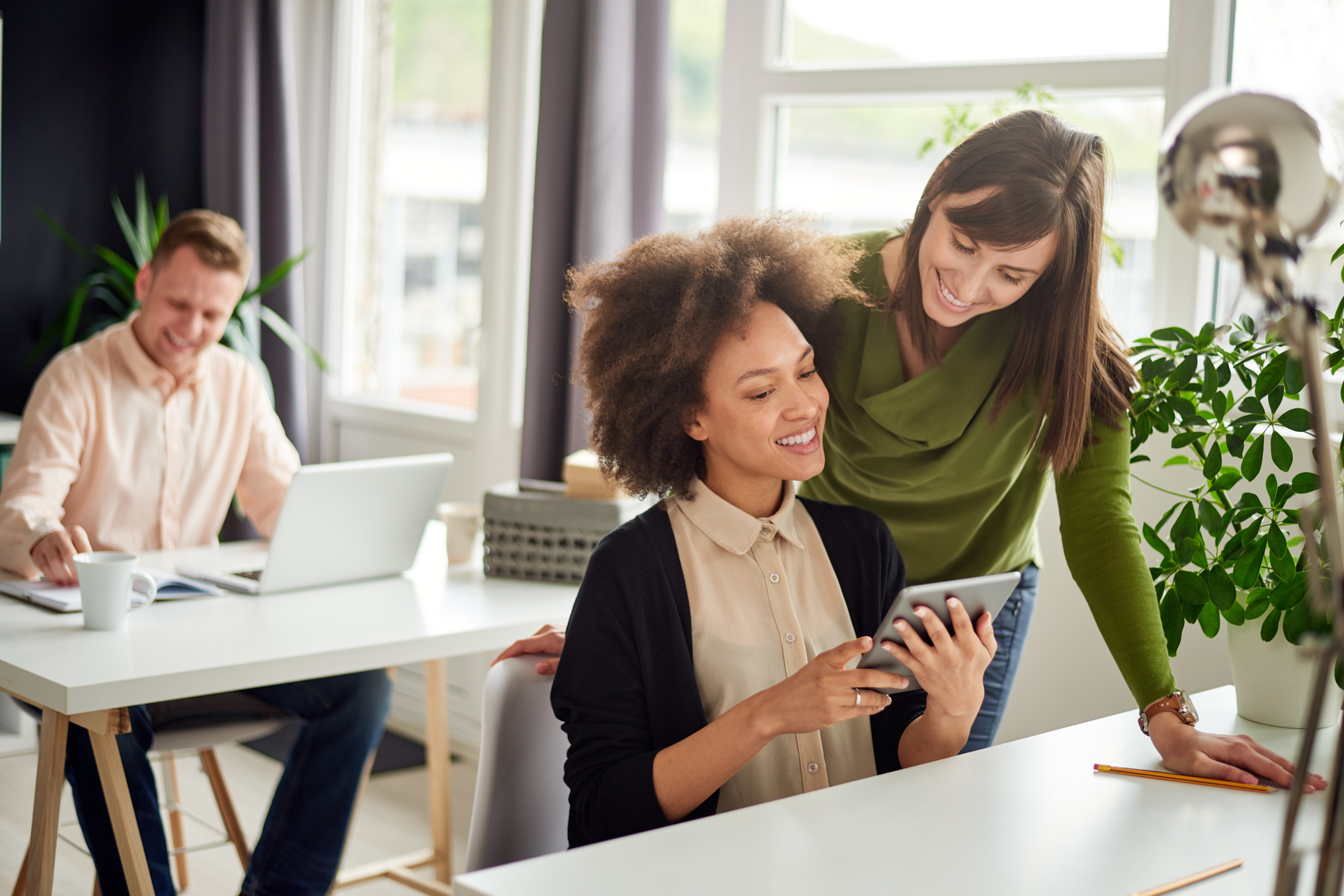 Employer branding can help your business succeed with hiring qualified candidates. But, what is employer branding, exactly?

With unemployment currently at 3.9%, it's a tough market for hiring managers at the moment. As a result, you'll have to make your company as attractive as possible to find the best employees.
That's where branding comes in.
You've probably heard of branding as it relates to marketing. But what is employer branding and how can it help your business flourish?
Here's everything you'll need to know to establish your company as the perfect place to work.
What Is Employer Branding, Anyway?
If you ask 10 different companies to define employment branding, you're likely going to get 10 very different answers. For the sake of this post, however, we'll be using our own.
Employer branding is an umbrella term referring to a cluster of efforts by your company to establish and affirm an image of your workplace. Often, companies use marketing methods similar to those they'd use in an ad campaign.
For the time being, think of employment branding as any actions you take to highlight your business and showcase it to outside talent.
Examples of Employer Branding
Now, let's look at how a few major companies use branding to establish an identity.
Google
Google is an absolute master of branding. In fact, reading the brand's name likely conjured up images of the company's colorful logo.
Suffice to say, they're quite good at what they do, and that extends to their recruitment process.
Google's strategy is one so powerful, they subtly turned an entire film, The Internship, into one great big promotion highlighting their workforce.
Their strategy often relies on appearing down to earth, making them the fun place to work. From ping pong tables in the break room to gourmet food at the cafeteria, Google took the start-up approach to branding and made it mainstream.
Starbucks
From one monolith to the next, Starbucks also excels as branding. Though it doesn't have the backing of a movie starring Owen Wilson and Vince Vaughn, Starbucks' approach focuses on the employees.
In fact, Starbucks has one of the most competitive employee benefits packages out there.
The baristas who make your delicious beverage each day have access to health care, free online college, yearly raises, and even company stock. It's no wonder why the green siren's song is so alluring to talent!
Taco Bell
Though Taco Bell's internal branding strategy isn't as widespread or powerful as the two aforementioned companies, it's still quite impressive in its own right.
Taco Bell's main focus is employee retention, as highlighted in its 'Start with us stay with us' campaign, which sheds light on Yum! Brands' love of hiring from within.
It's a smart strategy, especially in an industry where turnover is notoriously high.
Why Does Company Branding Matter?
Now we know a bit more about employment branding. But does it matter as much as we're implying?
Absolutely, it does.
Let's say you're out of work and looking for a new job. As you begin your search you find yourself awash in a sea of companies that, frankly, all sound similar.
Then you come across an employer that stands above the rest. Their listing is fun, they talk about company culture, and they offer a competitive signing bonus and benefits package. In the span of a few moments, you've forgotten about every other application you sent out.
On the flip side, let's say you're an HR manager looking to make some changes to your company's hiring policies. Branding can benefit you, as well.
Better branding can decrease the amount of time you spend on the entire hiring process. And at the end of the day, you'll have the best hire, too.
Using Branding to Your Benefit
It's clear that branding should be a huge part of any company's strategy. But finding ways to create and implement that great image can be difficult unless you know how to effectively use your time, money, and efforts.
Here are a few of the most effective branding methods to try.
Employee Testimonials
You can try and convince talent that your company is great until you're blue in the face, but don't expect it to work. They'd much rather hear it from those who work for you.
Employee testimonials give an inside look at your business, showing would-be hires what your company stands for and what they can expect.
Start by asking employees what they love about your company and what it means to them. You can even use these testimonials as content. For instance, around Thanksgiving, you can publish an employee-driven post about what your team is most thankful for.
Highlight Office Culture
Office culture can make or break a company. If your workplace is drab and dreary, you can't expect much productivity or new hires.
Instead, show off how fun and vibrant your office and its staff are. Take some photos or videos of your office throughout the workday. You may also want to highlight the quiet, human moments between coworkers and the fun, bombastic atmosphere of an employee celebration.
Whatever the case, show off your office. As the saying goes, a picture is worth 1,000 words.
Offer a Competitive Benefits Package
As important as outside perception of your workplace is, you'll need more than that. Make sure you're prepared to offer a sufficient benefits package to your employees.
Go the extra mile for your employees, and they'll go the extra mile for you.
Include vision and dental, a 401k, and discounts at local retailers or a health club membership. Think about the types of fun, practical benefits you'd want. Chances are your employees would like them, too.
Master the Art of Storytelling
Finally, make your listings as compelling as possible. Tell a story about who you are as a brand and why new hires should take an interest in your company.
Use vivid, descriptive language. Highlight how exciting and important the position is. Be sure to mention any additional benefits or perks that come with the job.
Last Thoughts On The Significance Of Employer Branding
So, to wrap things up, what is employer branding?
It's a way to stand out from your competition. It's a way to attract the best talent around and encourage them to be successful within your company. Best of all, it's a way to grow your business while showing off the heart of your team.
We work with businesses like yours each day to help them find the tools they need to succeed in today's market.
If you're interested in learning more about how you can streamline common HR processes for your business, be sure to get in touch and ask about our services.